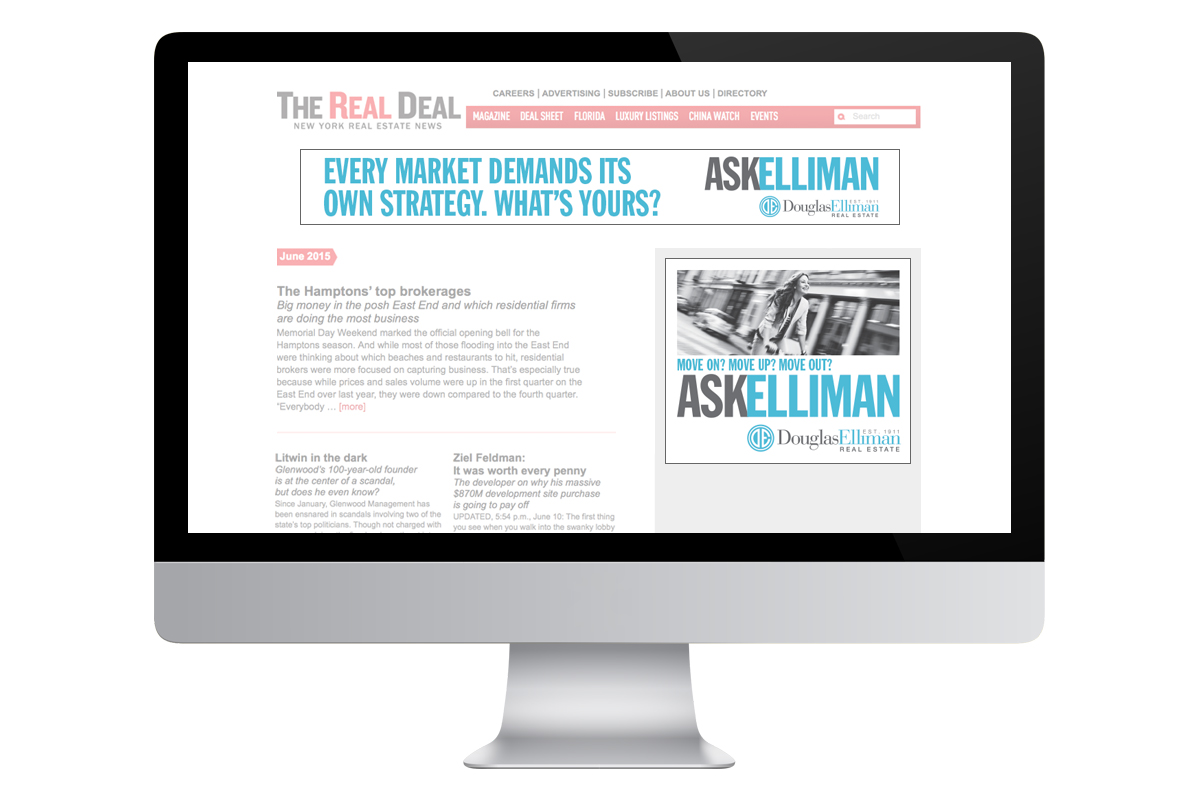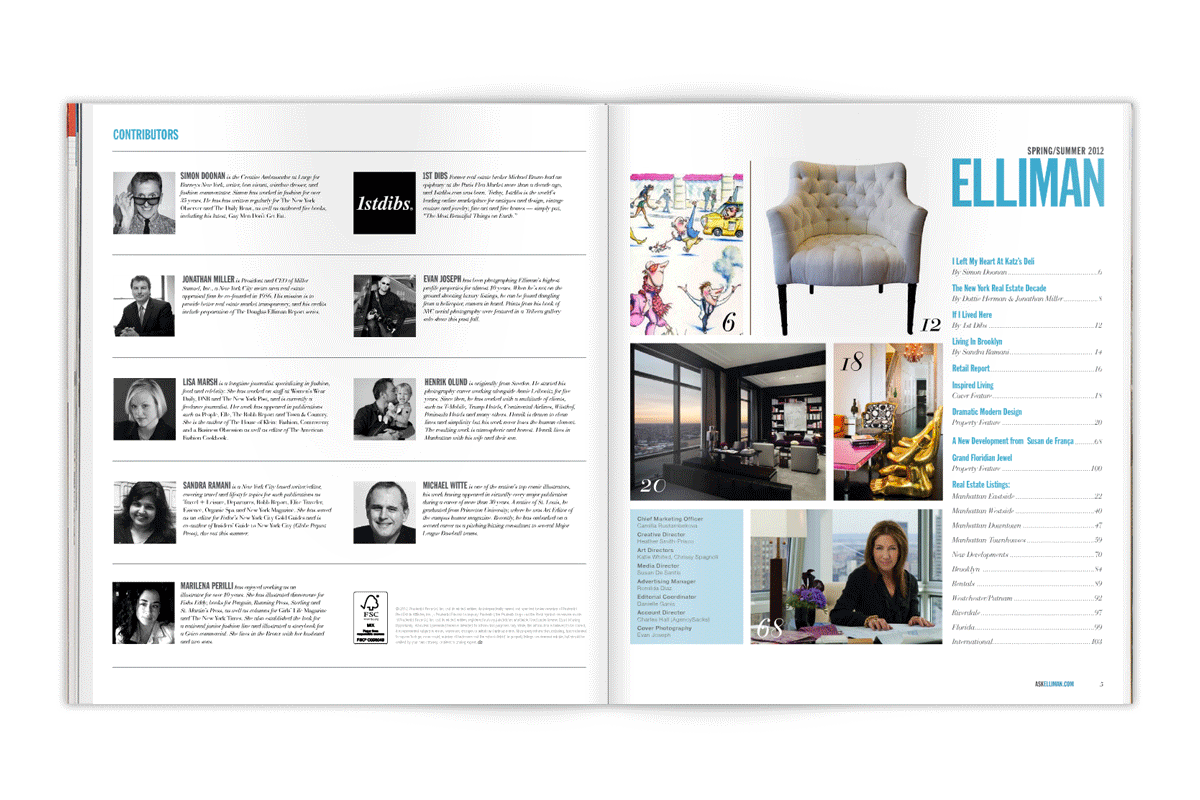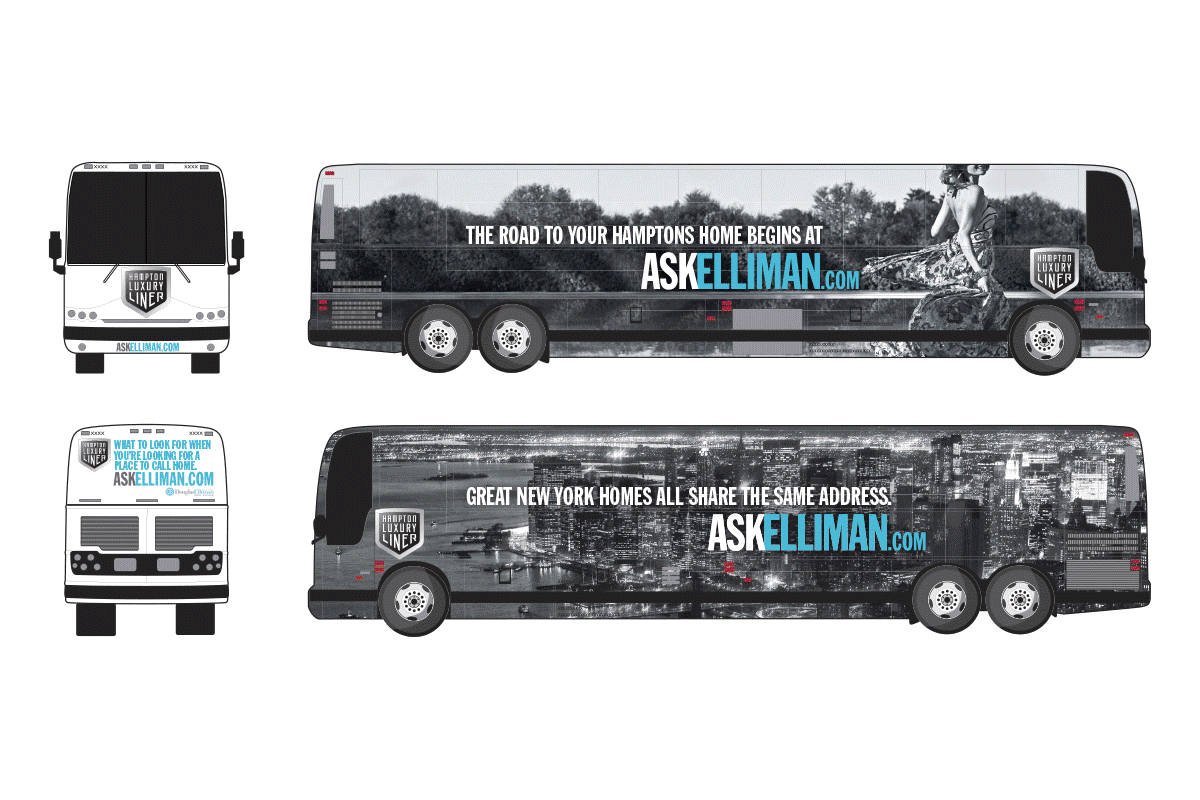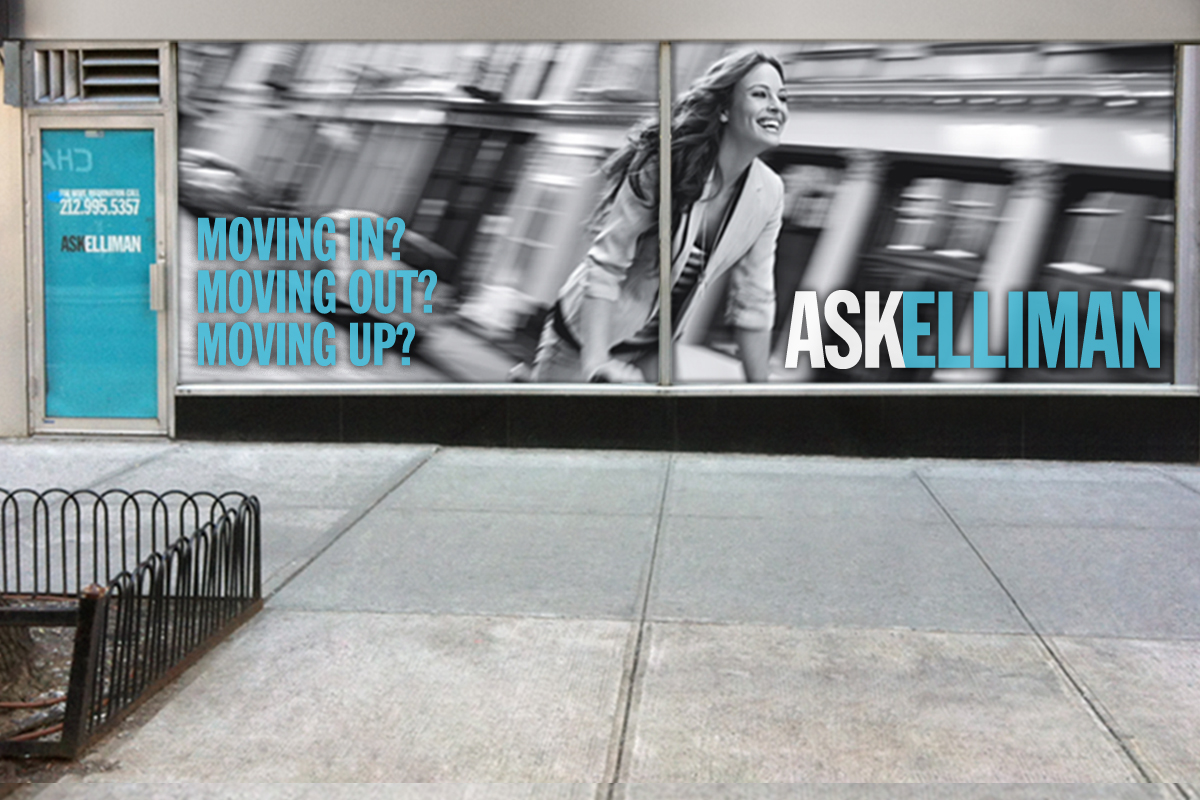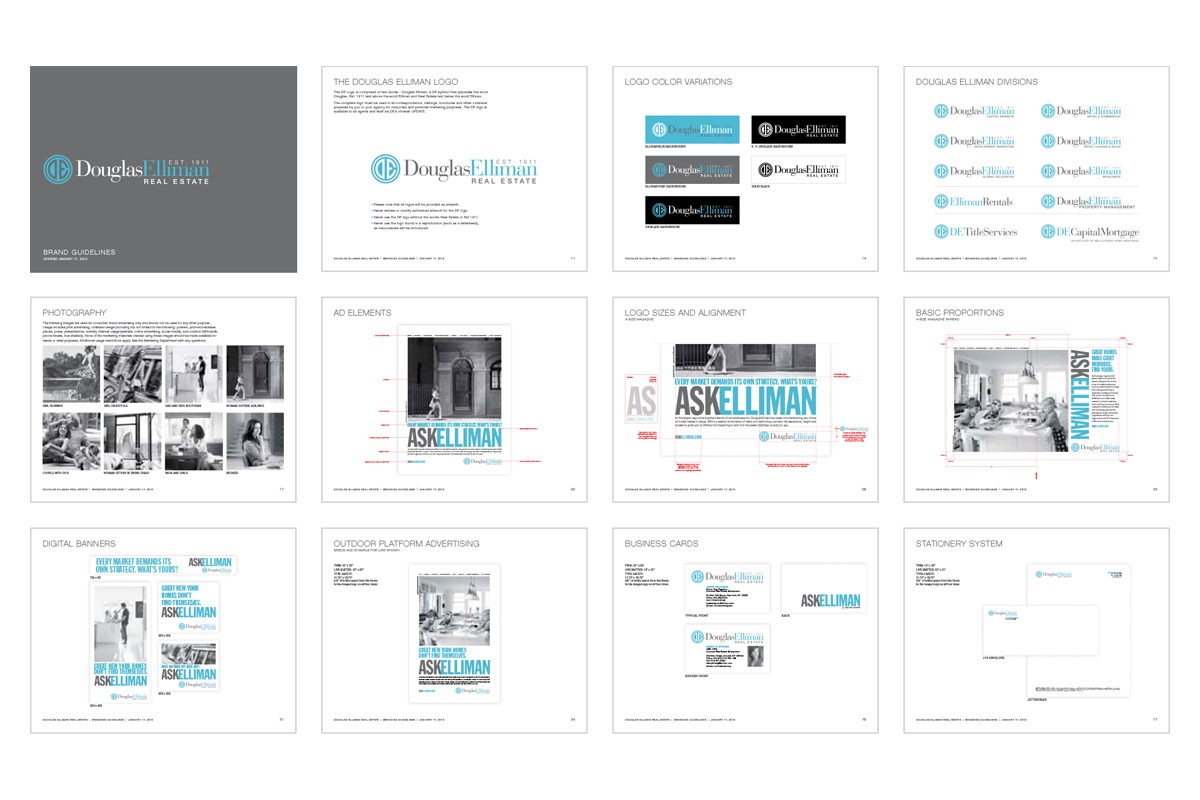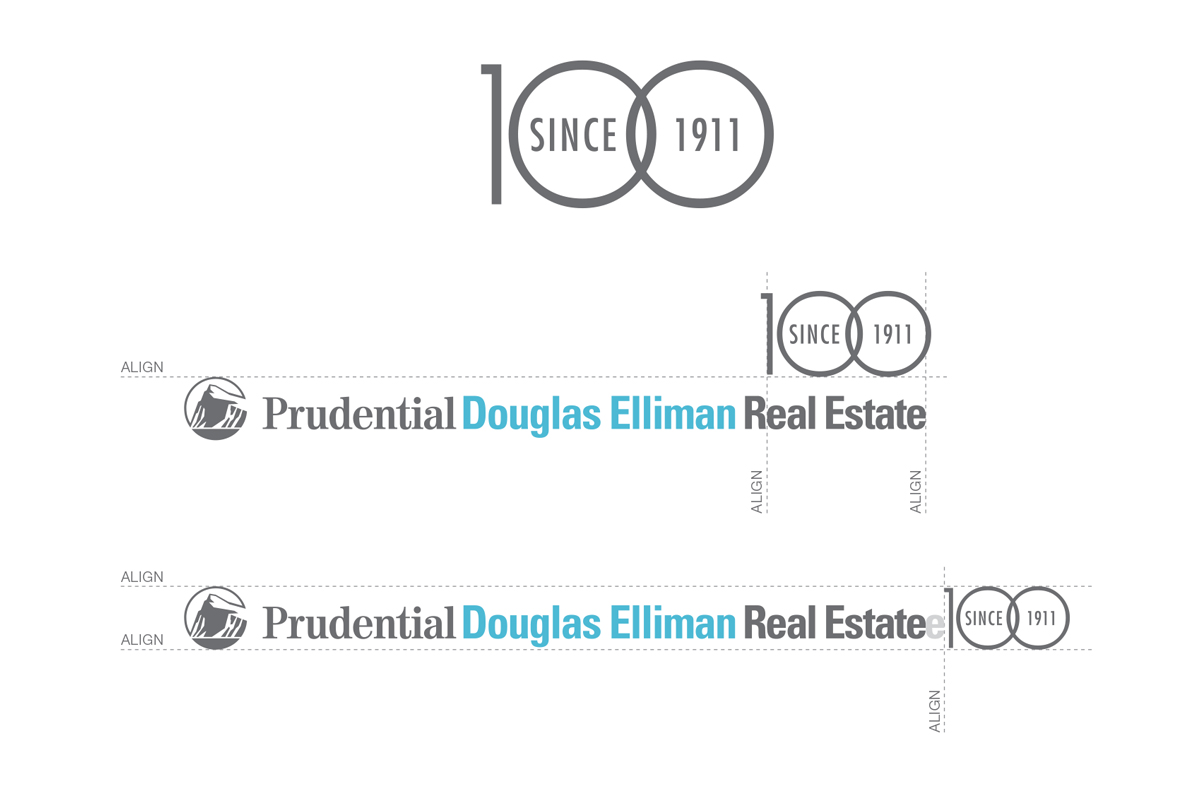 CAMPAIGN ADVERTISING
The look of the new ad campaign had to be maintained by consistently choosing the right stock photography and maintaining the layout for each ad insert. Specifications were developed in the brand guidelines to keep the typography and layout consistent.
Agency: AgencySacks | Creative direction: Lynn Kokorsky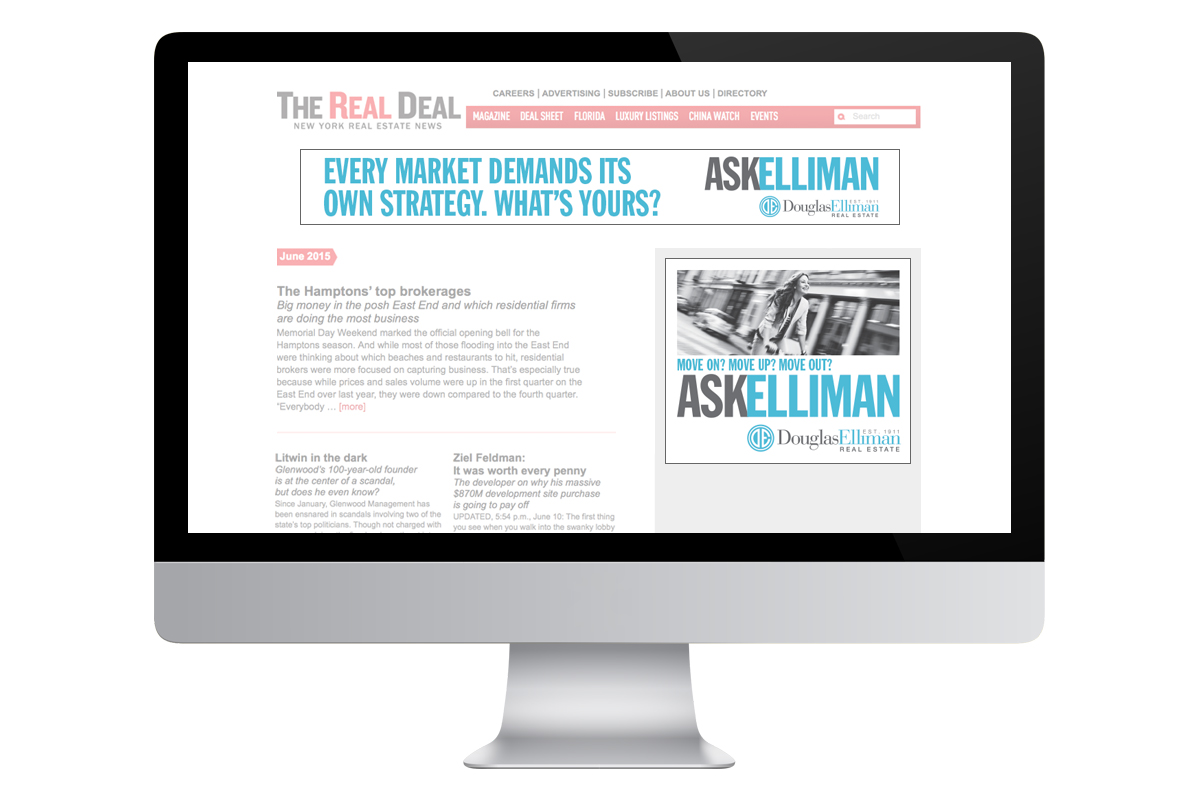 ASK ELLIMAN BANNERS ADS
The web advertising for Douglas Elliman took a more practical approach. It focused more on strategic placement and frequency than more expensive rich media.
ELLIMAN MAGAZINE MASTHEAD
The ELLIMAN of the ASK ELLIMAN logotype was re-tooled for the masthead of the company's new flagship magazine. It received the Award of Excellence from the 20th Annual Communicator Awards.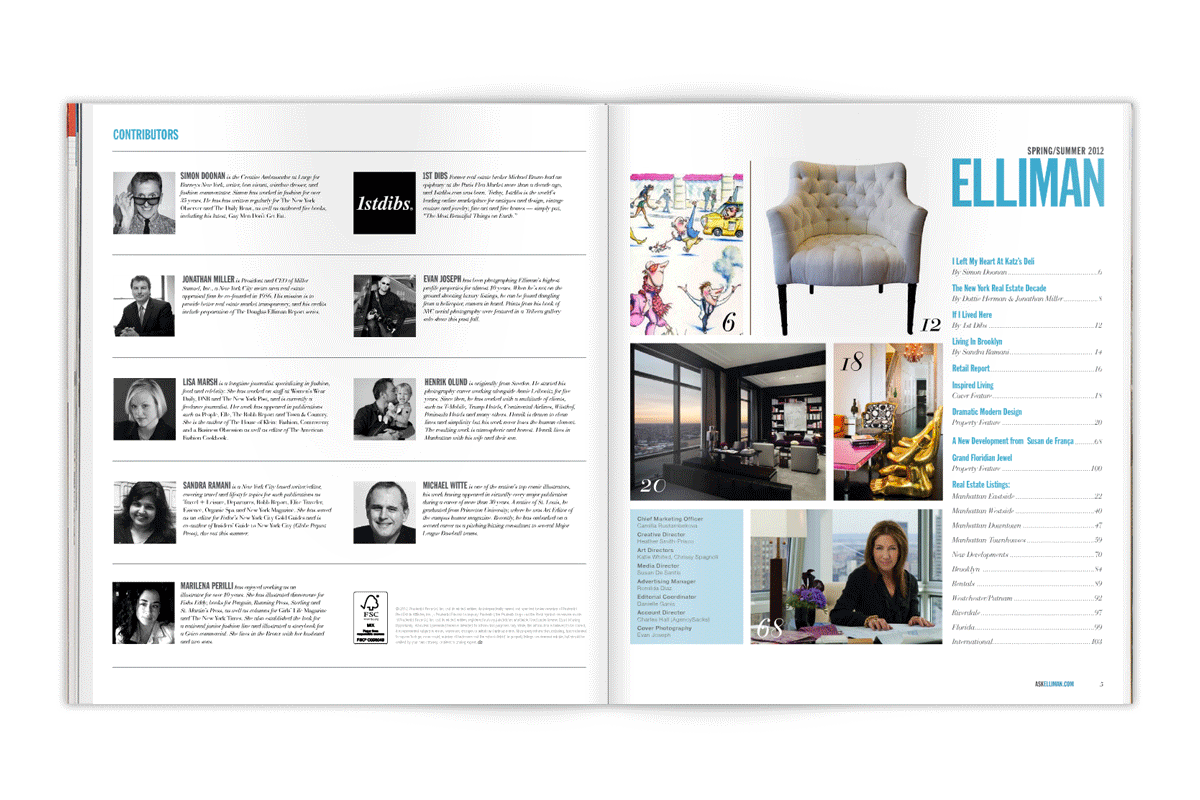 ELLIMAN MAGAZINE
The first three seasons were agency-designed, then production was taken in house at Douglas Elliman once the internal team had a good sense of design and art direction.
See the latest online
ELLIMAN.COM
The previous website had to be updated to reflect the new aesthetic of the revised branding. The new design and improved interface was recognized by the International Property Awards. www.elliman.com
OPEN HOUSE SHOPPING BAG
The shopping bag acted as another vehicle of advertising as potential buyers would walk away from open houses with the bags containing copies of Elliman magazine, property sheets, and other collateral.
ASK ELLIMAN BLOG
The new companion blog of the Douglas Elliman website was recognized with the Award of Excellence by the 20th Annual Communicator Awards. www.ask.elliman.com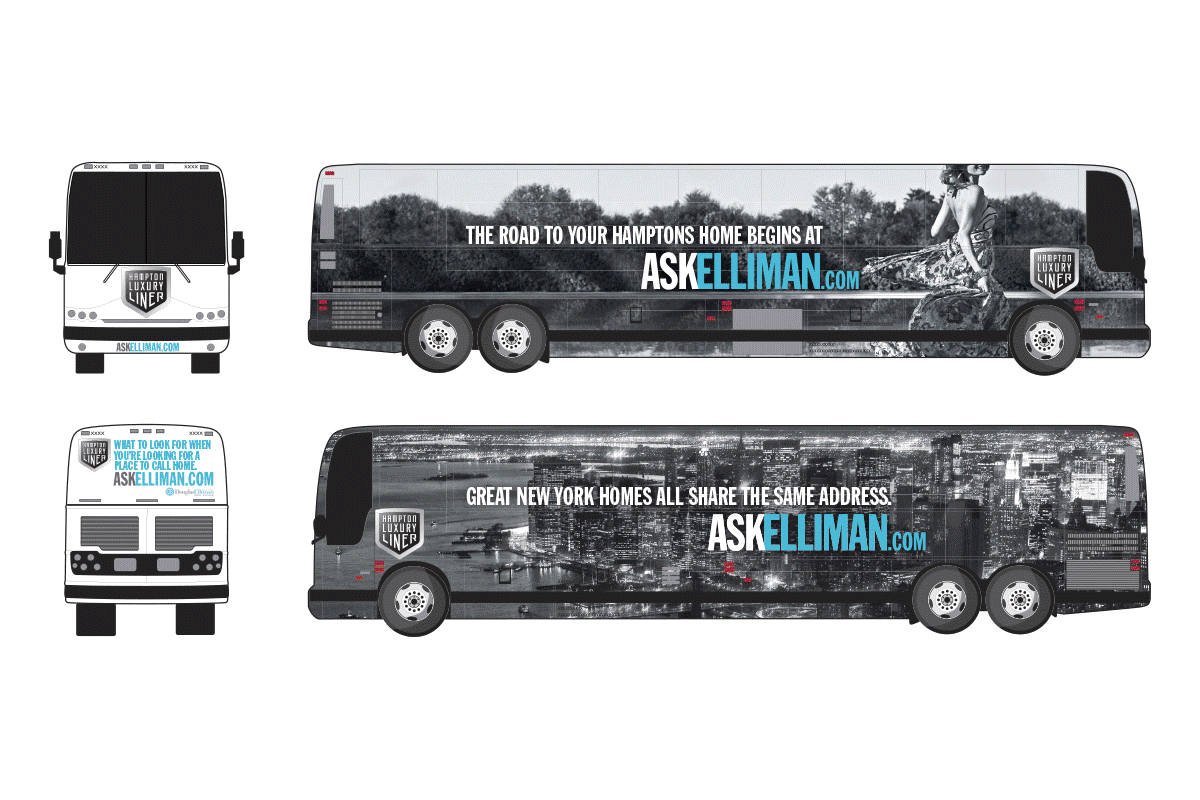 BUS WRAP DESIGN
The bus wrap was great exposure to the Manhattan-to-Hamptons crowd Elliman was trying to target for the properties they represented in both areas.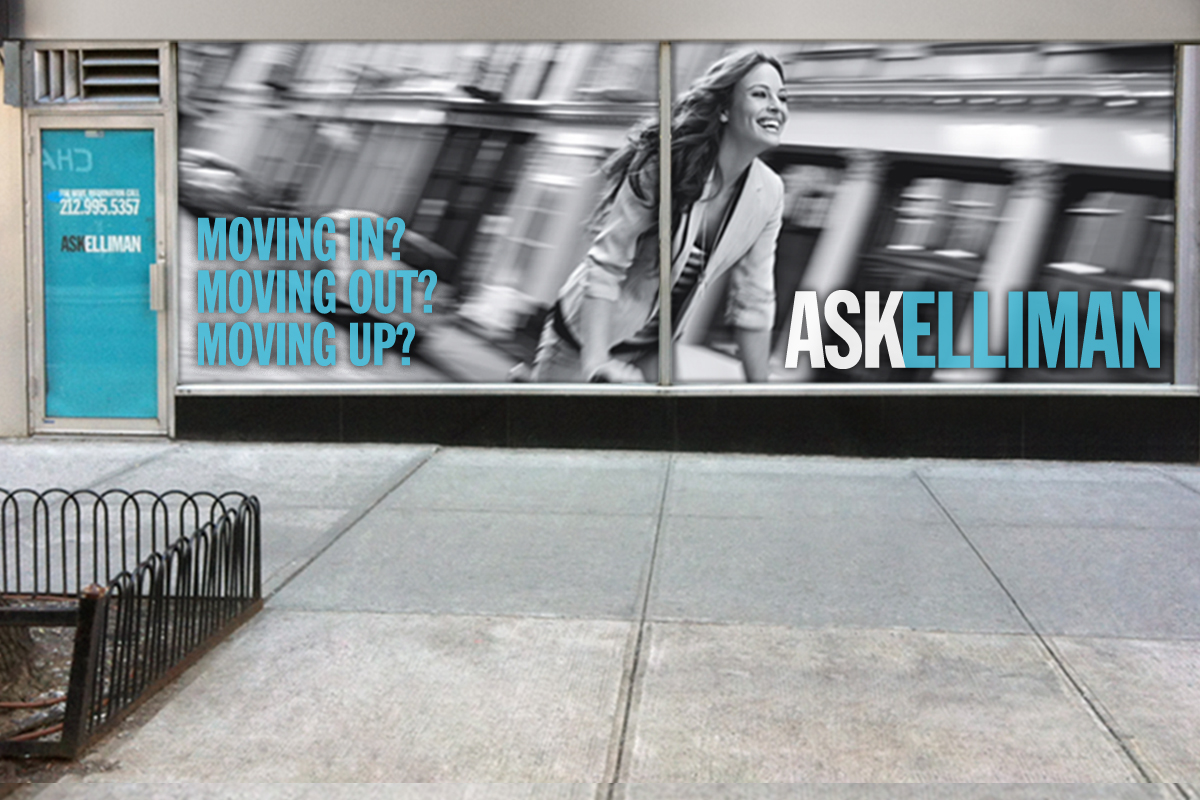 PROPERTY WINDOWS
The campaign imagery was also utilized as widow advertising for any vacant property that Douglas Elliman represented.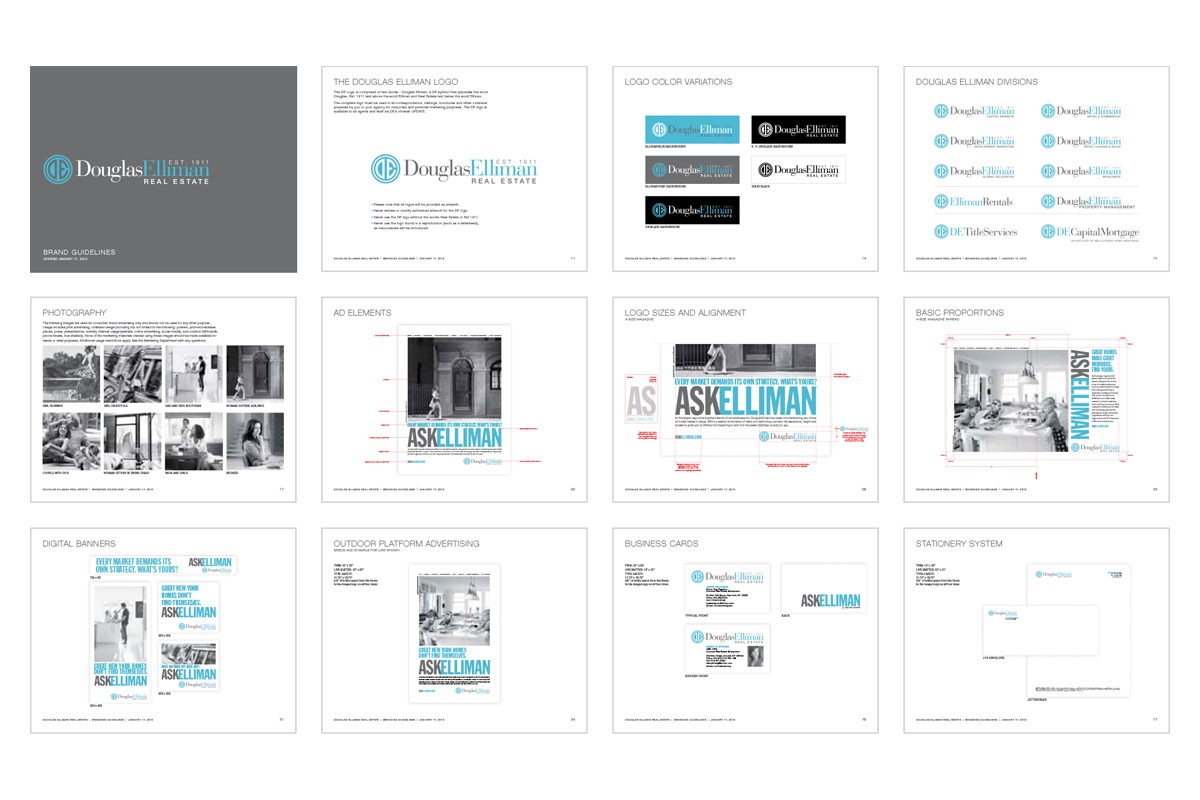 IDENTITY MANUAL
With the new logo, Douglas Elliman decided to have every item in their marketing department documented in a new identity manual. This included re-sizing specs for the print and digital advertising, templates for the web banners, and guides for photography and video. The final style guide is over 100 pages long.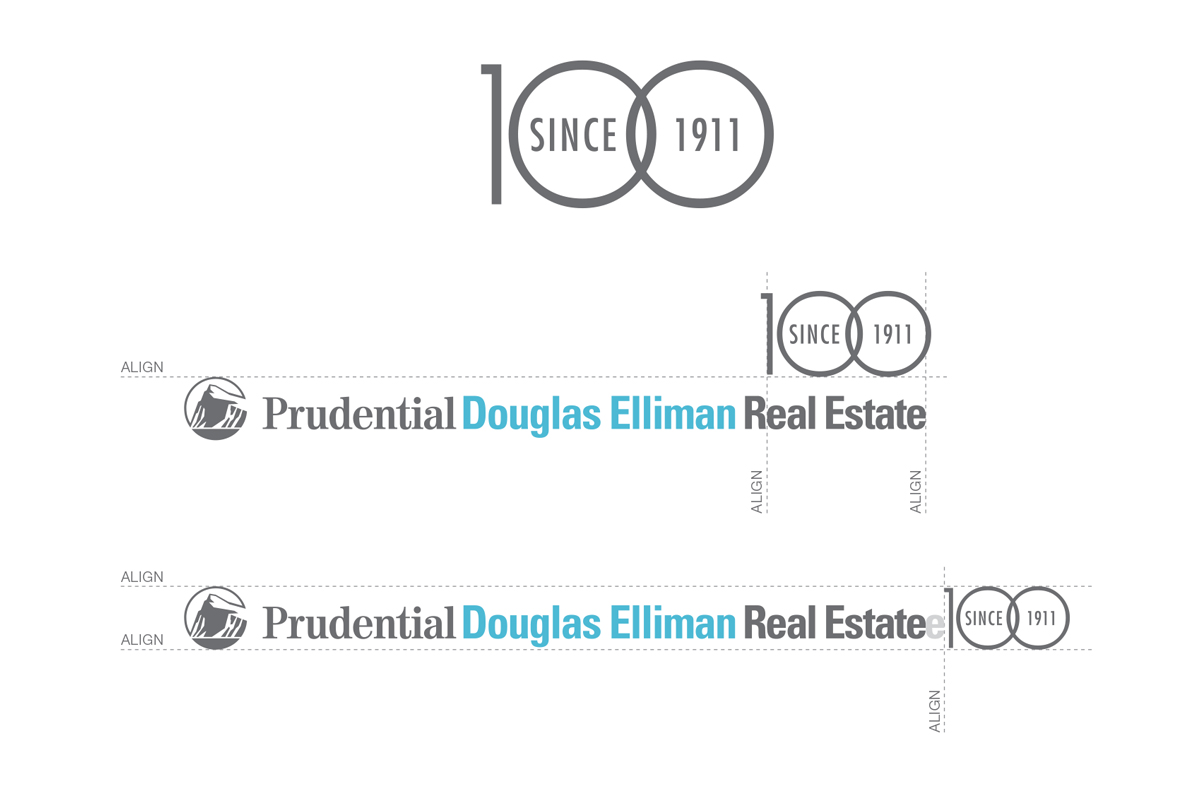 CENTENNIAL LOGO
In 2011, before the partnership with Prudential dissolved, Douglas Elliman celebrated 100 years in business and created this logo to be in service on all communication materials during that year.